Airbnb was a lifesaver to us last year. Last year was the first time that my friends and I had to look for a place to stay in Manila without any help from other friends.  A friend of ours, who had a place in Manila, had already migrated to Australia which left us in search of a place to crash (Just an expression. We are nice people!). We did not prepare well for that trip and we were in a budget. It was crunch time. Internet search led me to an Airbnb listing in Quezon City. It was my first time to use this service so I had my apprehensions.  I have read of good reviews from people who have tried it so I was easily convinced give it a try.
We had a wonderful host named Katz. We have not really met her but she was prompt with the replies that it felt like she was really there for us. She sent her assistant, Rose, to meet us when we arrived at her condo. We arrived early from Tuguegarao and I have requested to check-in early. She was not able to accommodate the request because another person was booked at the time. We just wanted to freshen up before we head out so she offered that we use the shower rooms at the pool area. We were also able to leave our things at the reception at the condo.
Her unit was clean and had everything we need to have a comfortable stay. It was better than booking in a hotel. It is seldom that you have your own kitchen in a hotel.  Look how chic her place is! ( And it is so affordable!)   So, we took lots of photos.
Bathroom is clean.
We had rainshower!
This is a loft so a photoshoot in the stairs is a must.  hahaha!
There are two bedrooms upstairs. Two of us stayed in this room. I did not have a photo of the other room.
The entire unit is air-conditioned.
We really enjoyed our stay here.
We have a trip coming up and my friends already told me to look for a place to stay. I would have wanted to book Katz place again. However, there will be around 10 of us in this trip. Katz place can only accommodate 4 people.
So,#WhereToNext?
I am eyeing on Gella's place. Gella just recently listed her place  so I have to ask her for some details of the accommodations because she showed an empty loft. I have already contacted her and she replied quickly. I pick her place because it can accommodate a lot of people. The location is near the malls.  My friends usually rely on me whenever we travel to Manila.  However, I will be visiting other friends in our next trip so getting a place near malls would be easier for them to navigate the area without me.  This is number one on my wishlist. I have yet to show the photos to my friends.
With Airbnb, I cannot just stop at one listing. I have added another place to my wishlist. Antonio's place looks nice, too.  However, it only accommodates 8 people  but I am putting this on my wishlist in case someone would not be joining us on the trip. He has good reviews from guests who have stayed in his place.  Plus, there is access to a pool!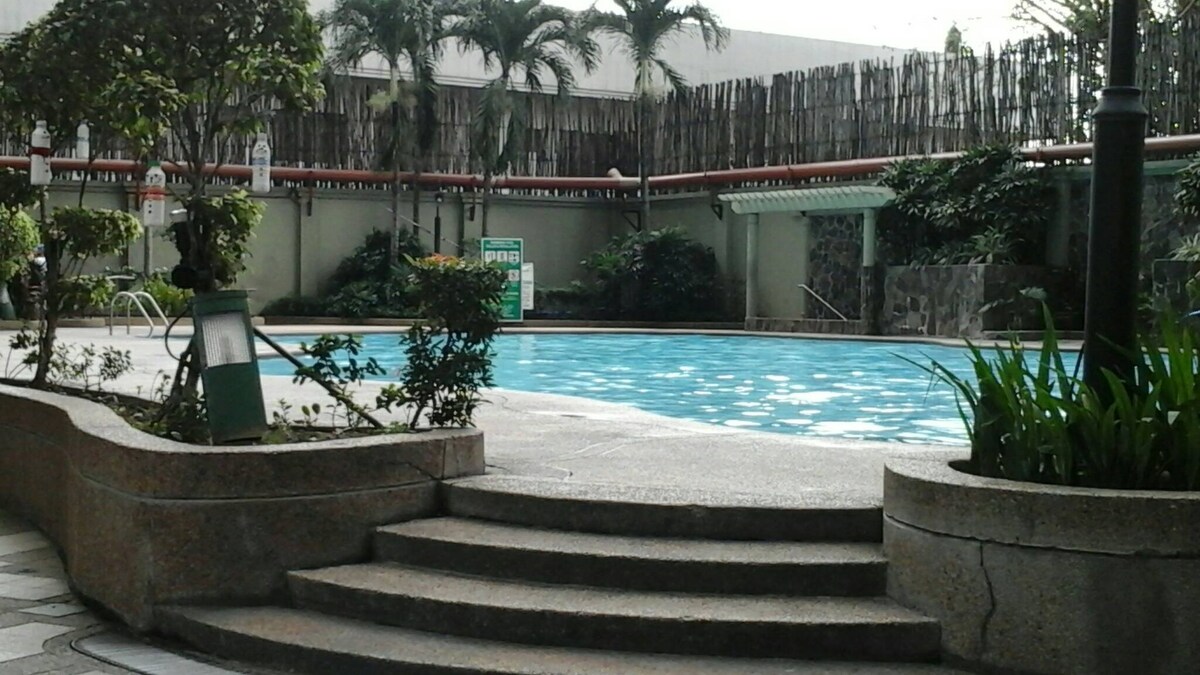 One thing I loved about Airbnb is that it allows me to live in a place like a local- like a home away from home.
You get a discount when your book a value of $75 or more in any listing, this is my referral link to get that discount: book now! You can also list your place through the link. If you have extra rooms in your place, you can be host through Airbnb  and earn from it. That is a good business idea.
"WHETHER AN APARTMENT FOR A MONTH, A CASTLE FOR A WEEK, OR A VILLA FOR A MONTH, AIRBNB CONNECTS PEOPLE TO UNIQUE TRAVEL EXPERIENCES, AT ANY PRICE POINT, IN MORE THAN 34,000 CITIES AND 190 COUNTRIES"
#WhereToNext #Airbnb #AirbnbPH