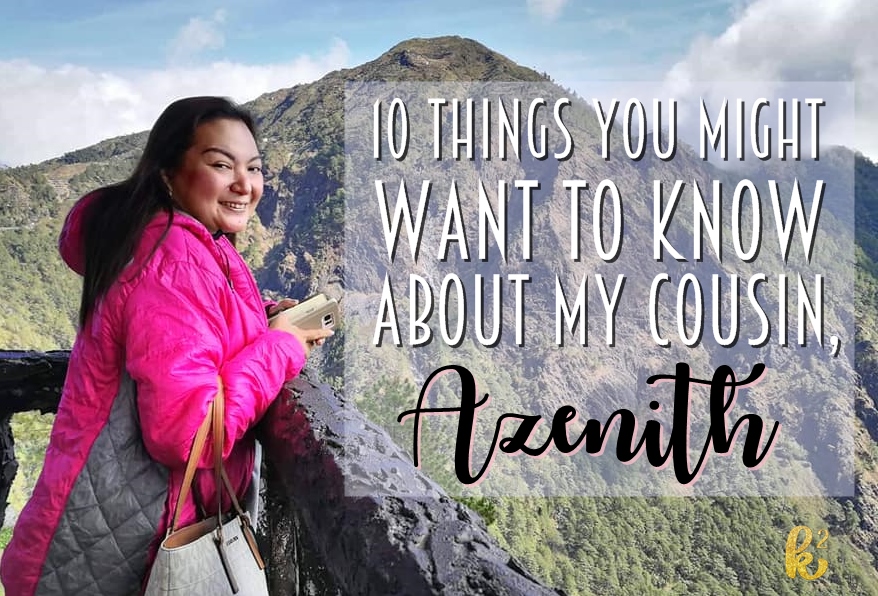 10 Things You Might Want to Know About My Cousin, Azenith
My cousin, Azenith, is celebrating her 42nd birthday today (April 16) and it is only fitting to honor her on my blog. She is one of our heroes. She has
Read more.
Antipolo in a Day: Pinto Art Museum and Luljetta's Hanging Garden Spa
After our trip to Baguio, my cousin, Azenith, and I stayed a little longer in Manila. My cousin has been working hard for two years straight and never had a
Read more.
The Blessing That is Blessy
"Dogs die. But dogs live, too. Right up until they die, they live. They live brave, beautiful lives. They protect their families. And love us, and make our lives a
Read more.
My Three Trips to Baguio
Baguio, again? I got that reaction from friends and family. It is because in the span of 13 months, I have been to Baguio three times. I went to Baguio
Read more.
More Digital Illustrations in 2020!
It is January 4. It is already 2020 and I still feel sluggish. I think I needed a break from the holiday break.  I probably feel this way because I
Read more.
How I Painted My Biggest Piece to Date and Why it Took Me Almost Three Months to Display it
Or maybe we should call this the post with the longest title! Ha! My art journey is slow and steady. I do not get to do art as much as
Read more.
My Inspiration Cup Overflows at ManilArt 2019
Whenever I visit Manila, I always try to do something worthwhile other than being stuck in traffic or trapped in a blackhole like a mall. I guess the Universe (or
Read more.
How We Spent Two Days in Tokyo
This is the last of a series of blog posts about my trip to Japan. First part can be found here. Second part, here. After more than 3 hours of
Read more.
A Weekend in Niigata
My trip to Japan would not be complete without visiting my friend, Grace. Grace used to live in Dubai but now lives in Tokamachi City in Niigata Prefecture. When she
Read more.