Nothing stirs my soul as much as the thought of travel. Daydreaming of travel destinations has become my past time. I really schedule my work around my travel for the year. I book in advance because it is a reliable method for getting affordable flights. Lucky for us budget travelers, AirAsia Zest flies from Manila! We can now reach domestic destinations like Cebu, Davao, Kalibo (Boracay), Puerto Princesa, Tagbilaran, Cagayan De Oro from NAIA Terminal 4. We do not even have to go to Clark to travel to Kuala Lumpur, Kota Kinabalu, Shanghai, Incheon!
Here are the Top 3 AirAsia Zest destinations on my wish list:
1. CEBU
I have been to this province many times over but I always love going back there.  The province has a lot to offer.  The farthest I have gone north is Bantayan Island and I plan to go back with friends.  I love how the beaches are not crowded…
…and I get to see beautiful sunrise.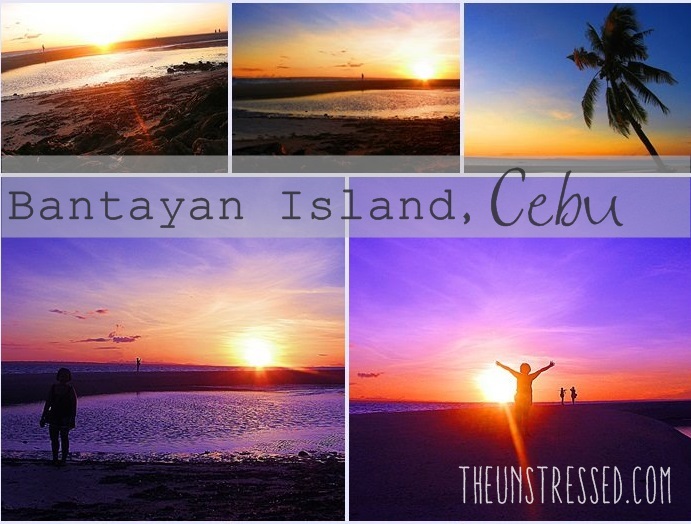 The great news is that Bantayan Island is just one of the many destinations in the province of Cebu to explore. I have yet to visit Malapascua, Camotes and Sumilon, to name a few.
Cebu City itself is rich in history and culture, a haven for those who love shopping and a food paradise for those who love to bring pasalubong to their loved ones. Why am I writing this? I now crave danggit, dried mangoes, masi, rosquillos and masareal.
2. Puerto Princesa, Palawan
I was lucky to visit the place last year. We had a short tour in Puerto Princesa that I want to go back! I have not been to Honda Bay and The Underground River.  I also want to visit the towns of San Vicente and El Nido. The great thing about Puerto Princesa is that the city is clean and the people are friendly. We randomly hailed a tricycle in the street and asked to be toured around the city and we got an instant tour guide as a bonus. Apparently, the drivers are trained to act a tour guide if the need arise.
The trip to Palawan was a dream and I always find myself browsing through my photos. I really had fun.

I do not mind going back to these places, too.

3. Kuala Lumpur, Malaysia
Kuala Lumpur is a beautiful city which my aunt and I visited for less that 24 hours.   This is city needs a take two from me and I promise not to get lost the second time! Ha!  Most  of my photos in Kuala Lumpur are taken behind the blue tint of the tour bus window. We were too tired to get off the bus after being lost for more than an hour. In hindsight, Kuala Lumpur is a nice city to get lost. Streets are well-paved and lined with trees.
Travel really excites me and the AirAsia and Zest Air partnership in AirAsia Zest is just as exciting.  Just read below:
Zest Air is now flying with AirAsia, The World's Best Low Cost Airline. The Civil Aeronautics Board ("CAB") approved "AirAsia Zest" as the new brand name of Zest Airways, Inc. CAB also approved the new logo of Zest Airways, Inc., wherein the Zest name has been incorporated into the iconic red hot circle, which is the signature logo of AirAsia.

AirAsia Zest Chairman Mikee Romero said, "We are excited to introduce AirAsia Zest, and what it represents. With our alliance, we are well positioned to offer our guests the strength of our combined network of domestic and international routesand unrivaled daily low fares, proving a world class travel experience that every Filipino deserves. We hope this brand new look is the first of many steps towards making AirAsia Zest an airline that continues to revolutionize air travel in the Philippines. We are geared up and committed to ensuring that AirAsia Zest lives up to the same incredibly high standards of AirAsia," Romero said.
AirAsia Zest
,
The Right Way to Fly!