I read craft blogs and I am always attracted to different craft projects using washi tapes. A washi tape is a printed Japanese masking tape. I have been thinking of buying  few pieces but I can't choose which to buy because it comes in different designs. When I saw this promo from Paper Blush, I knew it was time to order.
 My orders arrived yesterday!
I did not sleep until I got one project done. The material used in my laptop surface is so glossy that I do not need CSI to see my fingerprints. Plus, I can already see hairline cracks on the cover. I am not a gentle owner. So I got my hands working last night.
Tada!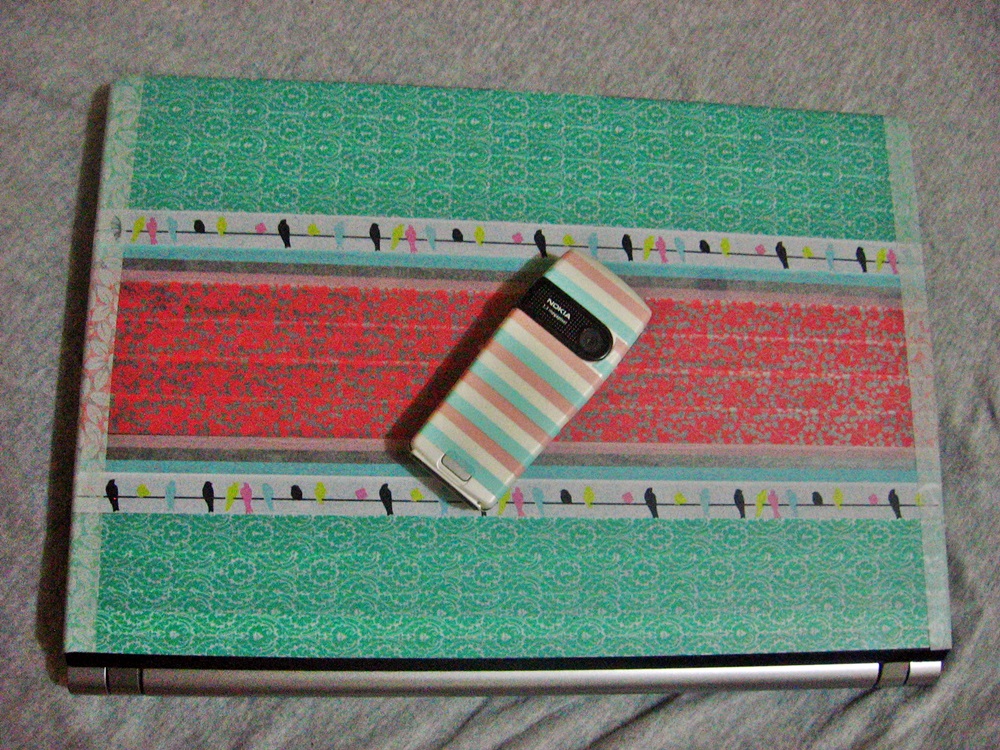 This can be addicting that I might end up "washifying" the house.
Here are some of things you can do with washi tapes. I got the image from Google Image search.
P.S. This is not a sponsored post. I paid for my own washi tapes.