One fine weekend in June, work led me to a small enclave of a paradise. How lucky was I to be working on a weekend and waking up with this view!
This is in a private rest house. The place is beautiful that it makes me want to work hard in order to afford a little place of paradise for myself one day.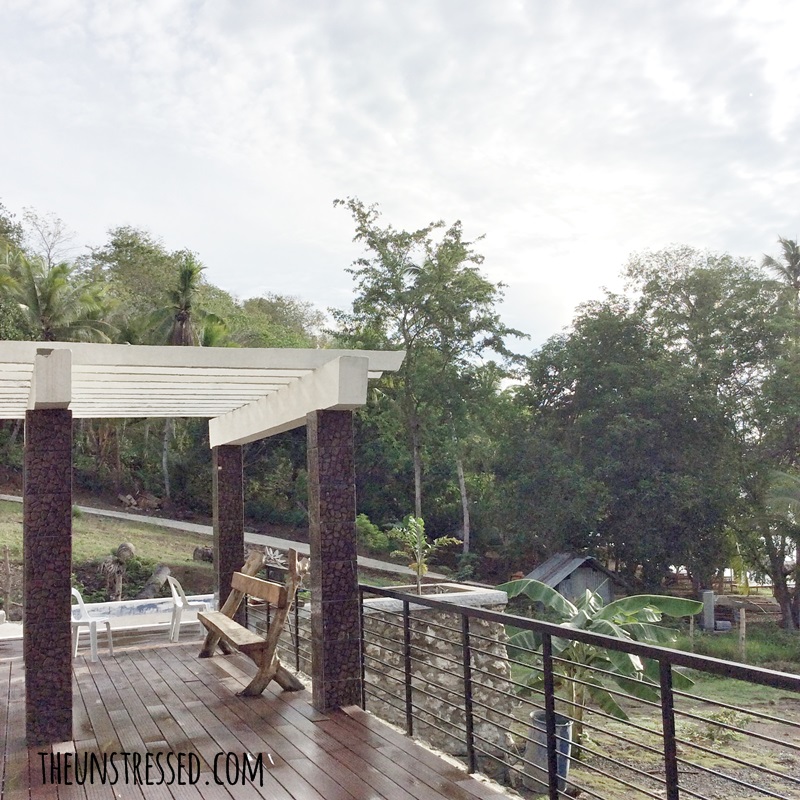 The place is in Carmen, Agusan del Norte and it has access to a beach.  The beach was rocky. Although you need beach shoes to wade into the water, the water was so clear. I can see the fishes.
I did not bring swimwear so I hang out on those rocks.  I saw this fisherfolk in a boat made of 3 halves of a plastic barrel. He said that the simplest boat would cost Php 5,000 (approx $110) and that is pretty expensive for him.  This is Filipino ingenuity.  This boat may not be seaworthy but it is enough for the fisherfolk to get a day's catch for the family and more.
Our host's neighbor had these huts and tree house.
Farther left was this view.
What a weekend!  I would not mind working again like this: perfect views, great people and full of hope for the future! Even the food was great!