My Inspiration Cup Overflows at ManilArt 2019
Whenever I visit Manila, I always try to do something worthwhile other than being stuck in traffic or trapped in a blackhole like a mall. I guess the Universe (or
Read more.
How We Spent Two Days in Tokyo
This is the last of a series of blog posts about my trip to Japan. First part can be found here. Second part, here. After more than 3 hours of
Read more.
A Weekend in Niigata
My trip to Japan would not be complete without visiting my friend, Grace. Grace used to live in Dubai but now lives in Tokamachi City in Niigata Prefecture. When she
Read more.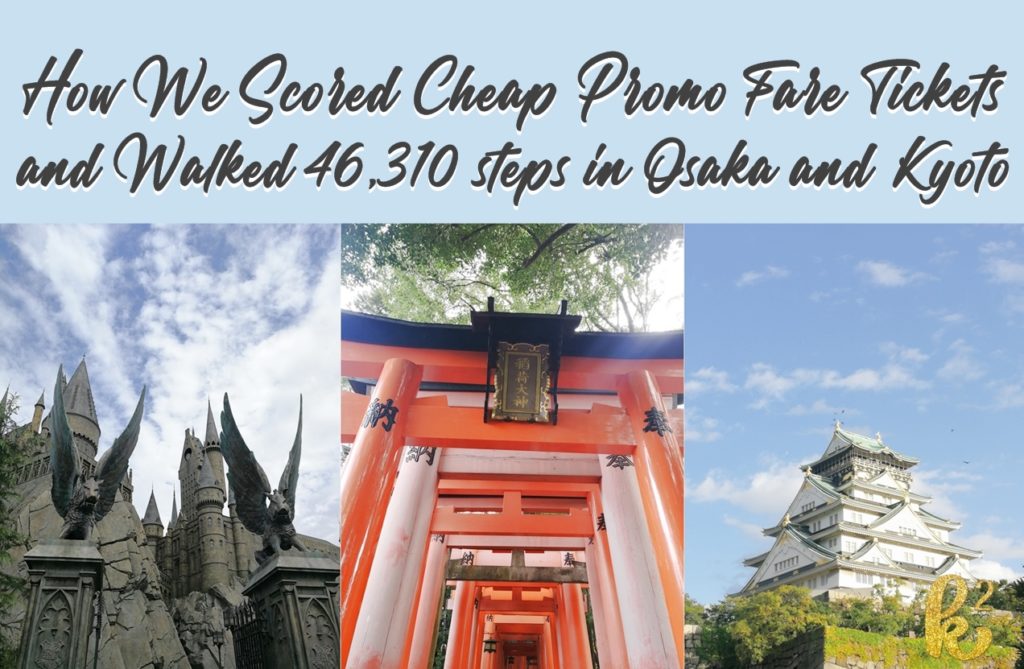 How We Scored Cheap Promo Fare Tickets and Walked 46,310 steps in Osaka and Kyoto
Nothing motivates me to travel more than a prospect of securing a promo fare. My friend, Gail, and I planned to travel to Japan this year until we saw an
Read more.
That Whirlwind 5-Day Trip to Dingalan, Minalungao and Baler
I have an obsession with Batanes. I so want to go there but it is still too expensive for me. So whenever I see a photo of a place that
Read more.
10 Things I Remembered About my Friend, Erwin
"Our memories, they have to be passed down by those who knew us in life – in the stories they tell about us." -Hector from the movie, Coco. I recently
Read more.
One Musical, Two Museums, Loads of Dimsum and Overflowing Inspiration
Metro Manila is not really a favorite destination of mine. There is so much traffic. It is so crowded. It really drains my energy. Navigating its streets is always a
Read more.
Chasing Cherry Blossoms in South Korea
Annyeonghaseyo! My friend, Gail, and I initially planned to go to Japan for cherry blossom season. We have been waiting for good deals for airfares but we have not found
Read more.
How I Got an Item Replaced through Shopee
I started online shopping several years ago when Zalora started their business in the Philippines. They offered free shipping then with no minimum amount of purchase so I ordered the
Read more.