I always look forward to visiting new places especially those off-the-beaten-path types. These places are not usually teeming with tourists so I feel like I own the place. (Yes, I have a very active imagination. Didn't I say I was a dreamer?) So when an opportunity to visit Libjo in Dinagat Islands came up, I was thankful that I had no important activity in my calendar. I thank my friend, Bryan, for inviting me to talk about blogging and photography to high school students there. I had a wonderful time living it up in Libjo.
Libjo is a municipality in Dinagat Islands. Dinagat Islands is a province in Caraga Region in Northern Mindanao.  To get there from Butuan City,  we traveled by bus to Surigao City, took a jeep to the port and rode the boat for Libjo. The boat ride took us almost 4 hours.
Libjo is a charming little town with so much potential for tourism.  We had time to just stroll around the town and the introvert in me just loved the peacefulness of the surroundings: no traffic, no crowd, no pollution.
This is the park and government center in Libjo. Children of all ages hang out at this park.
We walked further to reach an area overlooking the sea.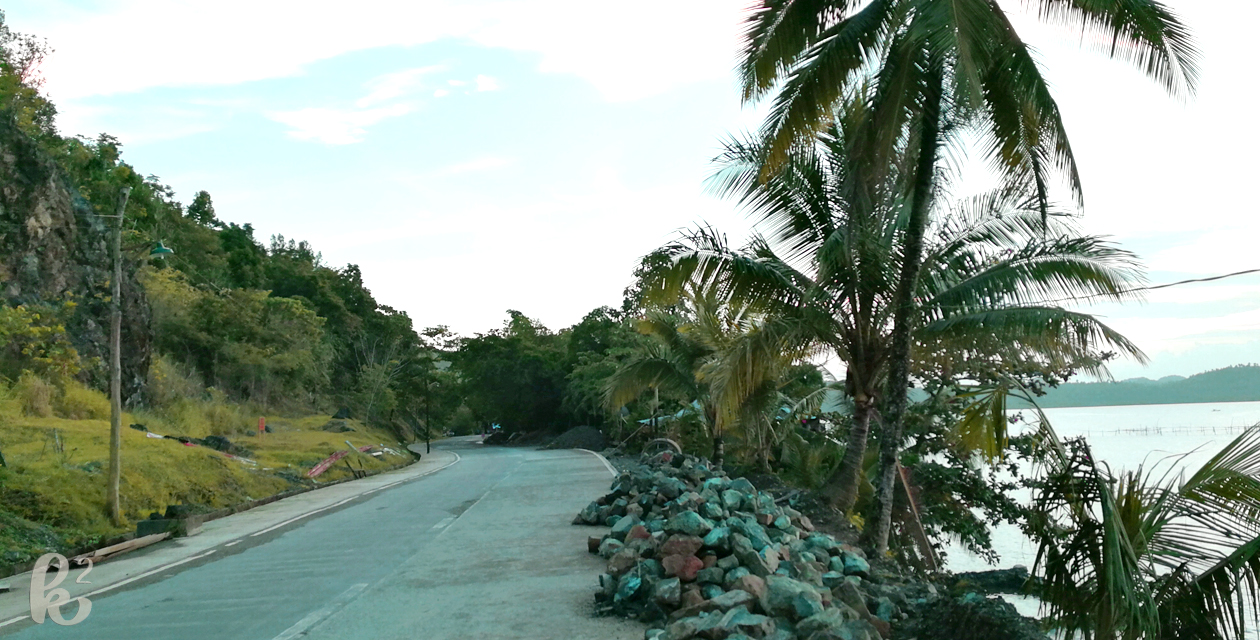 From this vantage point, I get to see these views. This is a great reward after walking a few kilometers.
There is a fishing boat docked below.
Libjo has rice fields that looked like small terraces.
Awesome, isn't? Wait till you get to the beaches.
Beach hopping was part of the workshop so that the students can get some inspiration with their writing and practice photography.
So we hopped on a boat and we passed by this view  on the way to our first beach.
Don't you want to just hang out here and relax?
How about sipping buko juice and scooping the yummy meat afterwards?
Libjo has white sand beaches with wide shoreline that we have enough space to jump…
… and do some yoga.
How about some quiet time in the blue lagoon?
I love hanging out in the grass under the coconut trees.
Oh, the students had fun, too.  I hope they learned something from this workshop.
My heart is full. Even for a short time away from the city life, I get to live a little better.
I will be back,  Dinagat!